Published on 05/09/2019 6:56 am
Five Tips to Remember When Buying A Blender for Your Kitchen
Blender has become an integral part of modern kitchens because it makes life convenient and easy by performing time-consuming tasks like blending, powdering and pureeing quickly and efficiently. However, since many brands, models and variants are available in the market at varying prices, you should keep a few tips in mind to make the right decision.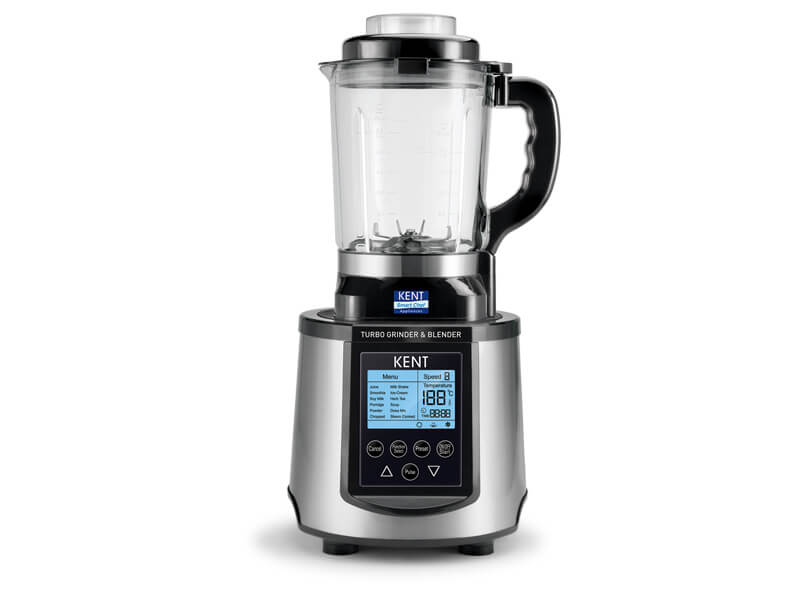 Cooking Requirement
There are two main types of blenders: hand blender and counter-top jar blender. The one that is more suitable for you depends on your needs and requirements. If your usage is more for crushing ice, making frozen drinks, shakes, smoothies, sauces etc., opt for a jar blender. If your need is more for mixing, blending or making smooth purees of semi-solid ingredients, then hand blenders would be a better choice.
Check the Power of Motor
Those blenders that are fitted with the high-power motor are better for churning and grinding tasks. With high power motor, the blender not only has the potential to crush the hardest of the ingredients quickly and with utmost finesse but also can be operated for long hours.
Plastic or Glass Jugs
You have the option of buying a blender with plastic or glass jug. Both of these have their own pros and cons. For instance, plastic jugs are light and easy to maintain, but they are not scratch-resistant and can also absorb odours. In case you need to puree something hot then doing so in plastic is never recommended. Glass jugs, on the other hand, are premium and sturdier to use, but then they require careful handling or else they will break. You can opt for either after weighing their pros and cons. The best case scenario would be to opt for high-quality plastic jars.
Buy a Branded Product
Always go with a branded product as it comes with a manufacturer's warranty. So, if something goes wrong with your blender like if the blade needs to be changed or motor gets damaged, it can be replaced or mended. The reputed brands are always very conscious of their image and serve their customers well to live up to the repute. You should also check the reviews of the product you are about to buy on the internet to get an idea of how good or bad it is. They also help in accessing the after-sale service and warranty policies of the company in case the need arises.
Speed Settings
You require different speed settings for performing various tasks with efficiency. See if the blender you are selecting has variable speeds. Blenders generally come with 2-3 speed settings, but some of the more advanced ones also come with programmed settings designed for specific tasks. This makes it much easier to operate because you just have to press a specific setting to perform a particular task (say to make a milkshake).
These are a few tips that will help you choose an ideal blender, which will turn out to be your true mate in the kitchen.