Published on 06/03/2019 10:48 am
Tips to Use Vacuum Cleaner for Hassle Free Cleaning
Keeping the home clean takes a lot of time, effort and energy when done manually. But, the same can be done quickly and efficiently when using a vacuum cleaner for home.Here are some tips to use a vacuum cleaner for hassle-free cleaning.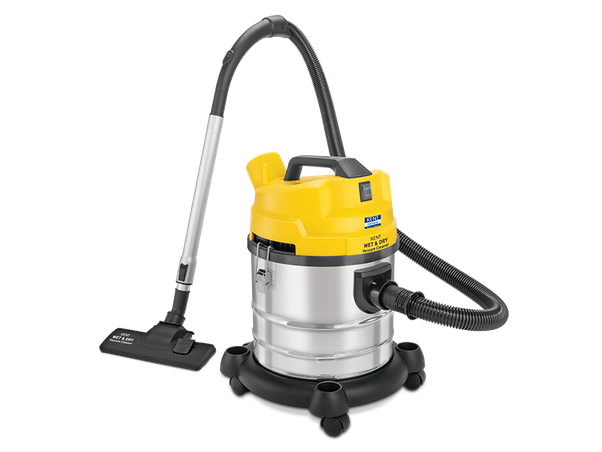 Use Proper Attachments
Making use of the right attachments helps in getting to every nook and corner easily to scoop out all hidden dust and dirt. For example, if you have to clean your carpet, then choose the right brush depending on the fabric of the carpet. Suppose you use a rotating brush, which is ideal for loosening the dirt that gets settled down on looped styled carpets,it will loosen its fibres and ruin it.
Set It at the Right Height
The vacuum cleaner for home should be set at the right height to get the best suction and maintain proper airflow. For instance, while cleaning a carpet, if it is set too low, it might damage the surface and if too high it won't pick up the dirt settled deep inside the carpet.
Right Cleaning Technique
It's important to know the right cleaning technique. You need to be patient when using a vacuum cleaner.Going for short, quick, back-and-forth motions often doesn't result in efficient cleaning. You should go in a crisscross pattern to ensure that all dirt and dust is picked up.
Vacuum Often
If you vacuum often maintaining a frequency of one week or 10 days, it results in better cleaning. This is because dust and dirt do not accumulate for long and germs do not get enough time to grow and prosper. However, if you have kids or pets at home, you should vacuum at least two to three times a week.
Following all these tips will help in efficient and hassle-free cleaning.Besides efficient cleaning, you can also benefit by saving a significant amount of your time and efforts. Considering all these, a vacuum cleaner is no doubt a great addition to every home.